2020 Mazda MX-5 Miata: What's New?
By jlambert | Posted in Mazda MX-5 Miata on Saturday, February 15th, 2020 at 4:23 pm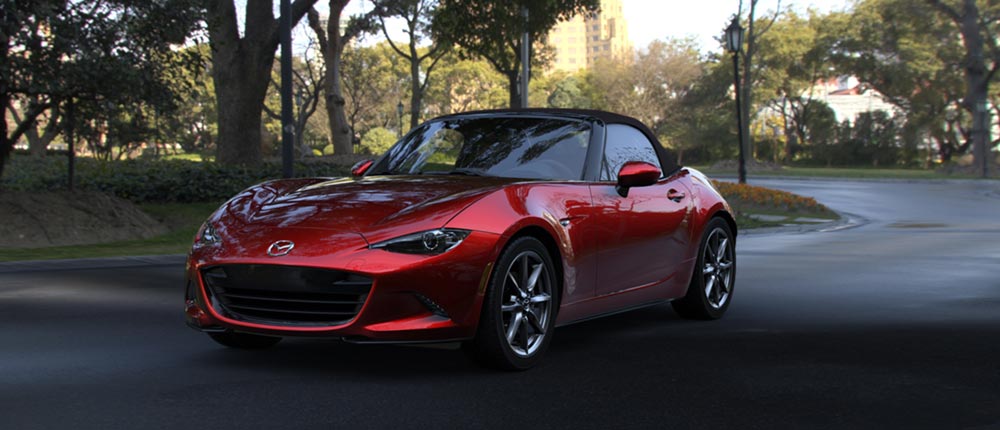 The Mazda Miata is an exciting sports car to drive. This sports car convertible offers you a fun driving experience with incredible handling, great acceleration, and a comfortable interior. Learn more about what is new for this vehicle in 2020 below.
What's New for the 2020 Mazda MX-5 Miata?
There are a few new features to be found on each trim level of the 2020 Miata. Check out the details of these new features below.
Sport – The Sport is your base trim for the 2020 Miata. For 2020, this trim level now features many driver assistance features standard. You now get features like blind spot monitoring, automatic emergency braking, and lane departure warning standard. This can help you stay safer while you are driving your 2020 Mazda Miata.
Club – The Club trim is your second trim option. For 2020, this trim gives you Apple CarPlay and Android Auto standard. These features help give you the ability to stay connected to your technology through your vehicle. You can have access to music, apps, phone contacts, text messages, and more through your Miata with the Apple CarPlay and Android Auto connectivity features.
Grand Touring – The Grand Touring is your highest trim option for the 2020 Mazda Miata. This vehicle will also feature Apple CarPlay and Android Auto in it for 2020. In the Grand Touring model, you get some additional performance features for the 2020 model year. This top-level trim gives you features like sport suspension, limited-slip differential, and new Bilstein shocks.
The addition of some of these technology features for the new 2020 Mazda MX-5 Miata makes this vehicle a more attractive one than ever. It will definitely be worth the investment to have the addition of safety features standard, as well as the option of Apple CarPlay and Android Auto technology. There are also some additional performance features that can be found in the Grand Touring models that have a manual transmission.
Same Great Performance
For 2019, the MX-5 Miata upgraded its engine for more power and performance. For 2020, you get the additional performance features mentioned above, but you also get the same great performance from the previous year. This vehicle is home to a 2.0-liter four-cylinder engine that gives you 181-horsepower and 151 pound-feet of torque. It is paired with a six-speed manual or a six-speed automatic transmission. This vehicle also gives you impressive handling and great balance to make your driving experience more enjoyable. Also, for a sports car, you get great fuel economy in the 2020 Miata with 26 city and 34 highway miles per gallon.
Exciting things are happening for the 2020 Mazda MX-5 Miata. This is a vehicle you will want to watch out for. The 2020 Miata now has safety features standard, as well as Apple CarPlay and Android Auto on its higher trim levels. If you have any questions about the 2020 Miata or any other Mazda vehicle, you can reach out to us at Seacoast Mazda.